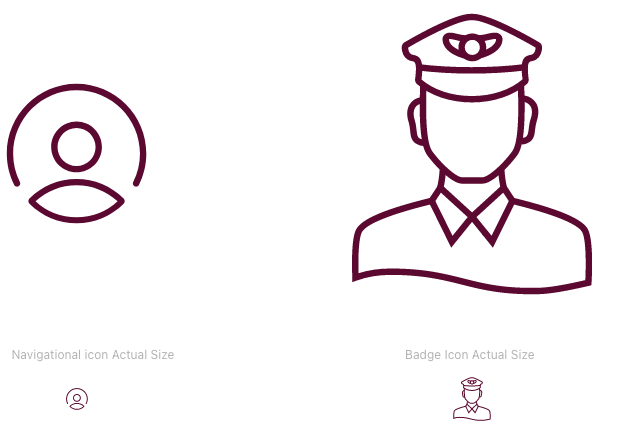 QR Icons
System icons are designed to be simple, modern and friendly. Each icon is reduced to its minimal form, expressing essential characteristics. Icon shapes are bold and geometric. They have a symmetrical and consistent look, ensuring readability and clarity, even at small sizes.
Badge icons are designed with Qatar Airways wave to give them a unique feel, the are modern, simple and work closely with navigation icons to create a simplified look.
Icon Development
Grids are an essential aspect of web design, as they help designers create and develop templates for different types of online collaterals. In order to create the most effective means of communications, we use the icon material Grid. One for navigational icon (24×24) and one for Bages (48×48) This will make sure all the icons look like they are from one family.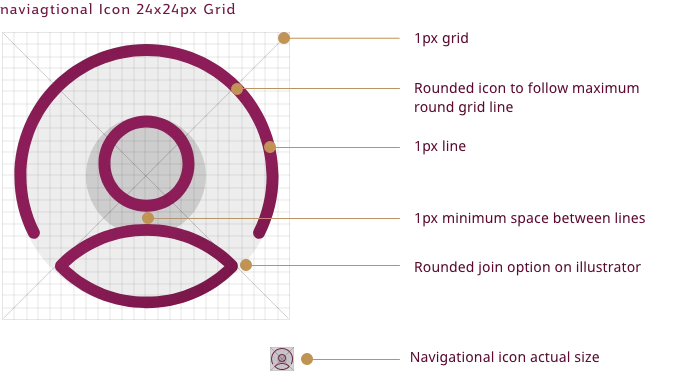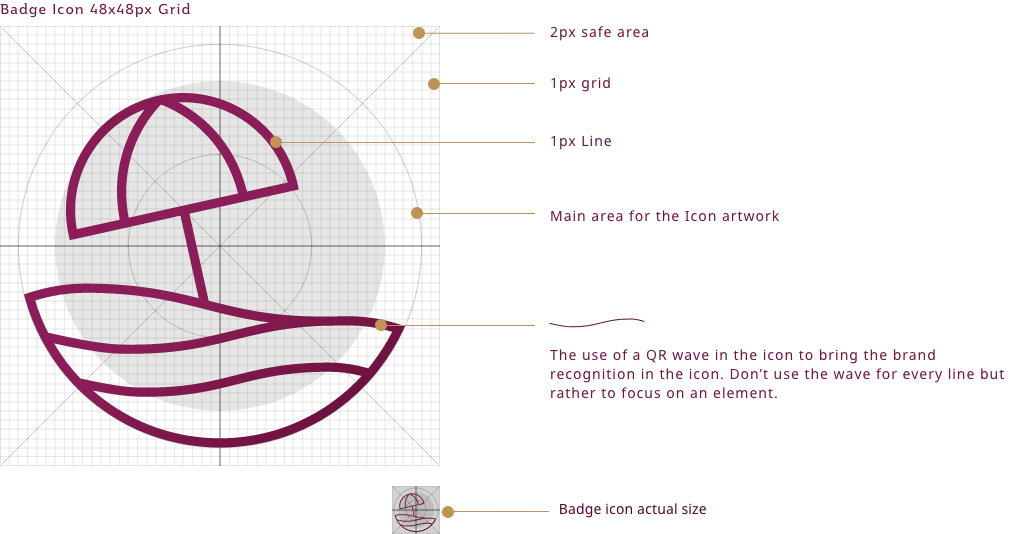 Sizes
Sizes for the icons can very, navigational icons can work from 16×16 px to 32×32 px but not larger, if needing a larger icon you can start using the badge icons from 36×26 px to maxium size of 200x200px.
The line thickness is based on the ratio its been designed at, therfore when designing a 24px or 48px icon, outline the line then resize the icon.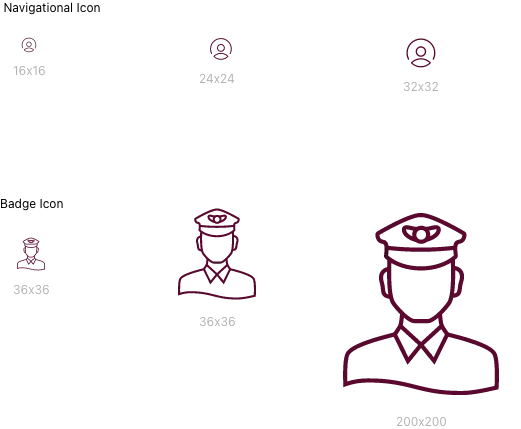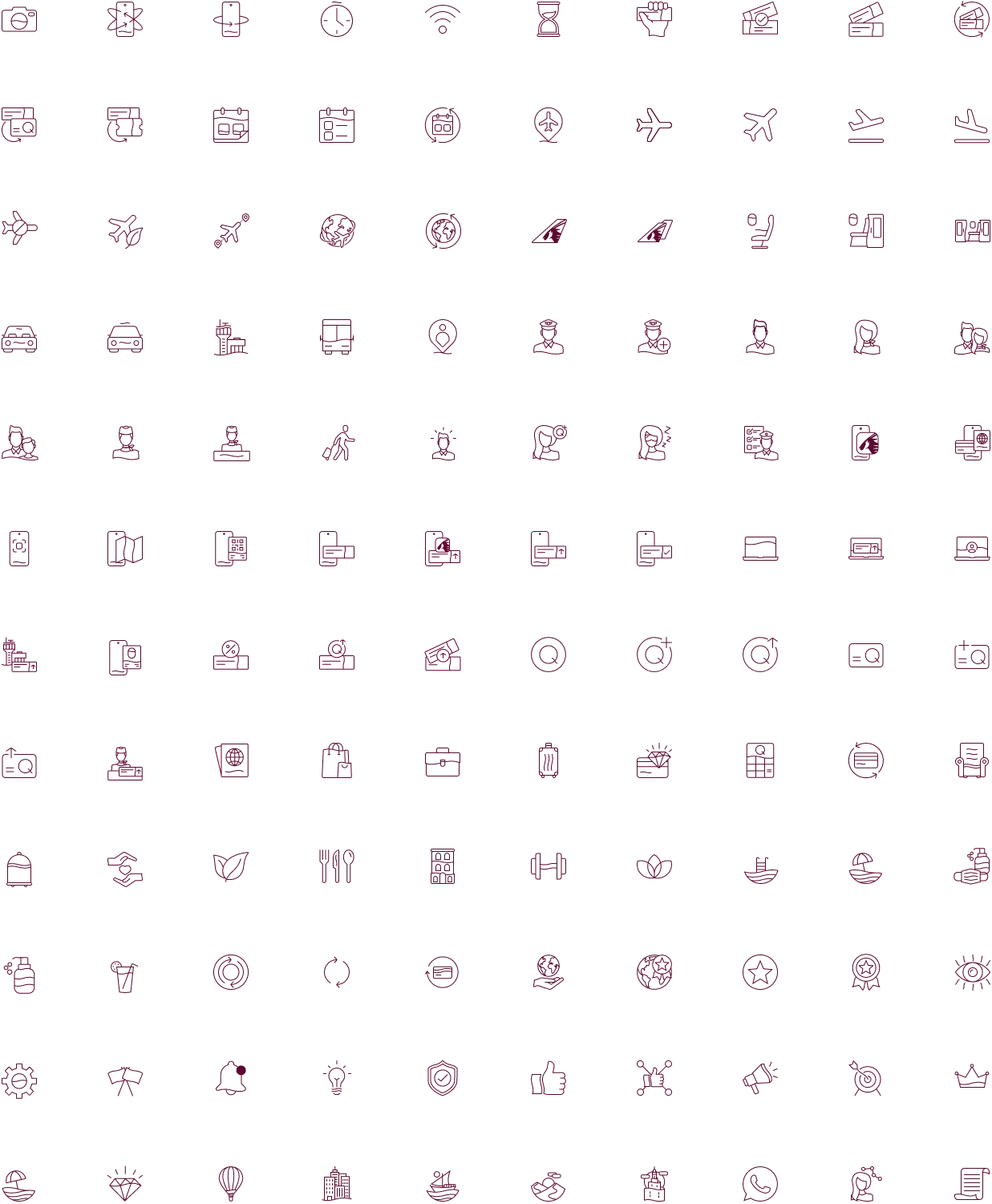 All images & content are copyrighted to Natasha Designs.co